Welcome to WADS

Welcome to the Website for the Wolverhampton Association for Disabled Sport (WADS).
At WADS we offer sporting facilities and events for the disabled in the Wolverhampton and West Midlands area.

We offer crossbow shooting and long bow archery shooting to those with disabilities including wheelchair users in the Wolverhampton and Midlands area.

Our members include Wolverhampton wheelchair users, amputees, those with learning difficulties and the visually impaired. At WADS we are interested in your sporting ability, not your disability. If you live in or around Wolverhampton Archery and Crossbow shooting training is provided.

At Wolverhampton Association for Disabled Sport we can provide coaching for both Archery and Crossbow shooting for those with disabilities, up to national & international standard, and can provide the archery and crossbow equipment that you need.

We are based at New Park School, Cromer Gardens, Wolverhampton, West Midlands. WV6 0UA. UK.

We are very fortunate indeed that we have been able to set up a disabled sport crossbow section for Wolverhampton visually impaired crossbow shooters. Special electronic sights enable blind and partially sighted disabled sport men and women to compete in tournaments with other members of the club.

Over the years members of W.A.D.S have taken an active part in the Black Country Olympics and the Festival of Sports organised by the Wolverhampton Sports Council.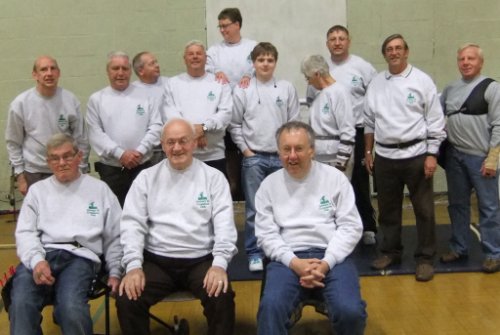 As well as Wolverhampton archery and crossbow shooting, we are now able to offer Table Tennis as a extra activity thanks to a grant from the City of Wolverhampton Leisure Services which enabled us to purchase a table complete with a set of bats and balls.

Wolverhampton Association for Disabled Sport meet every Wednesday night between 7pm and 9pm all year around. Our main sports facility is indoors but we are hoping to have use of some outdoor facilities in the Summer months.

WADS is organised by Ted Hayward, a 2003 finalist for the Midland Sports Personality of the Year Award for his services to providing sport for the disabled in Wolverhampton, West Midlands. Ted has competed in National and International Archery and Crossbow tournaments himself and is now the club coach and Chairman.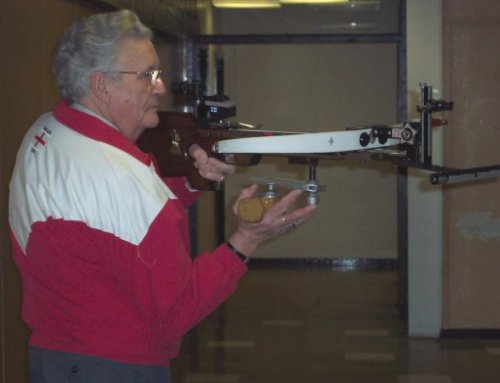 If you are disabled, live in the area of Wolverhampton wheelchair bound or visually impaired Wolverhampton and interested in Wolverhampton archery shooting or crossbow shooting in Wolverhampton then contact WADS today. We welcome new members from the Wolverhampton and surrounding area who are interested in taking part in Wolverhampton archery shooting or crossbow shooting. No previous experience is required.

To view the WADS members photo gallery then click here.

Use the links on the left to navigate the WADS Website. If you have any questions then try our F.A.Q. page or if you want to contact us direct then click here for our contact details.

To view our guest book click here.

To keep up to date with archery and crossbow events organised by the Wolverhampton Assocation for Disabled Sport then click here.

Other useful organisations are Disability Sport England, the World Crossbow Shooting Association, Alleize, and the National Crossbow Federation of Great Britain. To find out more, here are some useful websites.

If you like the Wolverhampton Association of Disabled Sport website and know someone who may benefit from what we offer then click here to tell a friend.

Sorry we are not on Facebook or Twitter but if you are interested in real social networking then why not come along on a wednesday night and meet us?
---